Kostelec Planning has teamed with Chris Danley of Vitruvian Planning in Boise, Idaho to develop a model for conducting Health Assessments or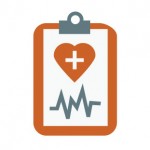 Health Impact Assessments (HIA) as an integral part of land use, transportation and parks/recreation planning. The partnership of Kostelec Planning / Vitruvian Planning has completed or is developing four HIAs associated with planning efforts.
Through this partnerships, we have found that HIAs not only serve a vital role as part of a comprehensive planning exercise, but also a critical method by which to gather stakeholders and individuals for input in the planning process who might not have otherwise been involved. HIA is already generating interest from partners of BicycleHaywoodNC interested in pursuing recommendations contained in the plan and generated through the HIA. Our work on HIAs has received accolates from the Federal Highway Administration as part of their Transportation Planning Excellence Awards and the North Carolina Chapter of the American Planning Association through their Marvin Collins Awards.
Kostelec Planning & Vitruvian Planning have developed this model for conducting Health Assessments as part of active transportation and are working on methods on how to model similar efforts for project design. We are also working to identify performance metrics that merge health and planning interests.
Below are links to various HIA documents and presentations.
We are also conducting research on the best application of HIAs in a transportation context, which was the subject of our poster session at the Transportation Research Board's Annual meeting in January 2012.
Health Impact Assessments: Typologies for Transportation Projects & Planning (P12-6319)
By Don Kostelec of Kostelec Planning & Chris Danley of Vitruvian Planning
Poster materials from 2012 Transportation Research Board Annual Meeting: